Blog
Protect Furniture with Window Film
Natural light is beautiful until you think of the amount of fading it can cause to your furniture, photos, paint, and art. Ultraviolet (UV) light can have quite the damaging effect on items you spent a lot of money on, so it's important to be proactive and protect it. Solar control window film can do just that. Here are a few of the most common problems.
UV Rays Damage Wood
Exposure to the sun over time is one of the biggest factors in wood furniture and flooring deterioration. Depending on the type of wood, it can fade or darken with UV exposure. Either way, you likely want your hardwood floors or antique table to look the way it did when you got them for as long as possible. Sealants can help protect against the sun's damaging effects, but preventing the most harmful UV rays from ever entering your home nips the problem in the bud.
Furniture Fades in the Sun
Harmful UV rays make up around 40% of fading and heat from the sun makes up another 25%. Even on cloudy days, your furniture is exposed to UV rays that lead to fading. As this happens, furniture loses its initial beauty and that means spending more money on new furniture happens much faster and more often than it should. Curtains and blinds help slow down that sun damage, but those harmful rays are still getting through. Plus, sun damage happens to curtains and blinds, as well!
Curtains Block the View
Blinds, curtains, shades, and other window treatments can cut down on glare from the sun, but they also block the view. Everyone wants their privacy in the comfort of their own home, so curtains, blinds, and shades are often the answer. However, on a beautiful day, you might not want the view of your yard, garden, pool, patio, or deck blocked. With solar control window film, it's easy to keep the glare from the sun out of your home without obstructing the view.
More Benefits of Solar Control Film
Protecting furniture is often one of the biggest priorities our customers have when the come to us. However, there are so many more benefits to be had by having solar control film installed on your windows.
Control Temperature Swings in a Room
Solar control film can help reduce hot or cold spots in a room by up to 20 degrees Fahrenheit. This can lead to savings on your energy bill as well as create a much more comfortable living space. Several films are able to reject up to 77% of heat from the sun even on warmer summer days.
Reduce Window Glare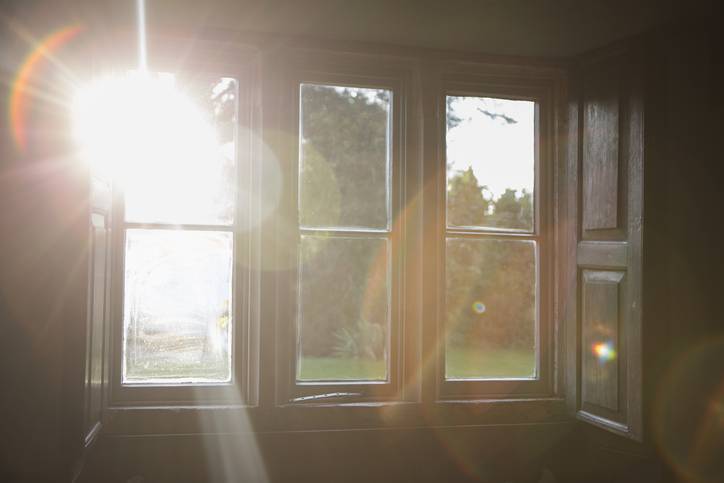 When light meets glass, glare is bound to happen. Solar control films help put an end to that by reducing the transmission of visible light. These films are great for any window in your home. They're great for home offices (and commercial offices) because a reduction in glare can help cut down on squinting and distractions. They're nice in living rooms and kitchens, where families don't want to be annoyed by glare, but enjoy the view out their windows. 
Protect Your Home with Window Film
Take a look at our window film viewer to see what window film may look like in your home. We take the guesswork out and will bring samples straight to you, so you know what it will look like once professionally installed. Give us a call today to learn more!